uncoated panels, powered by Masterwall's
innovation and technology
• Direct-to-Frame System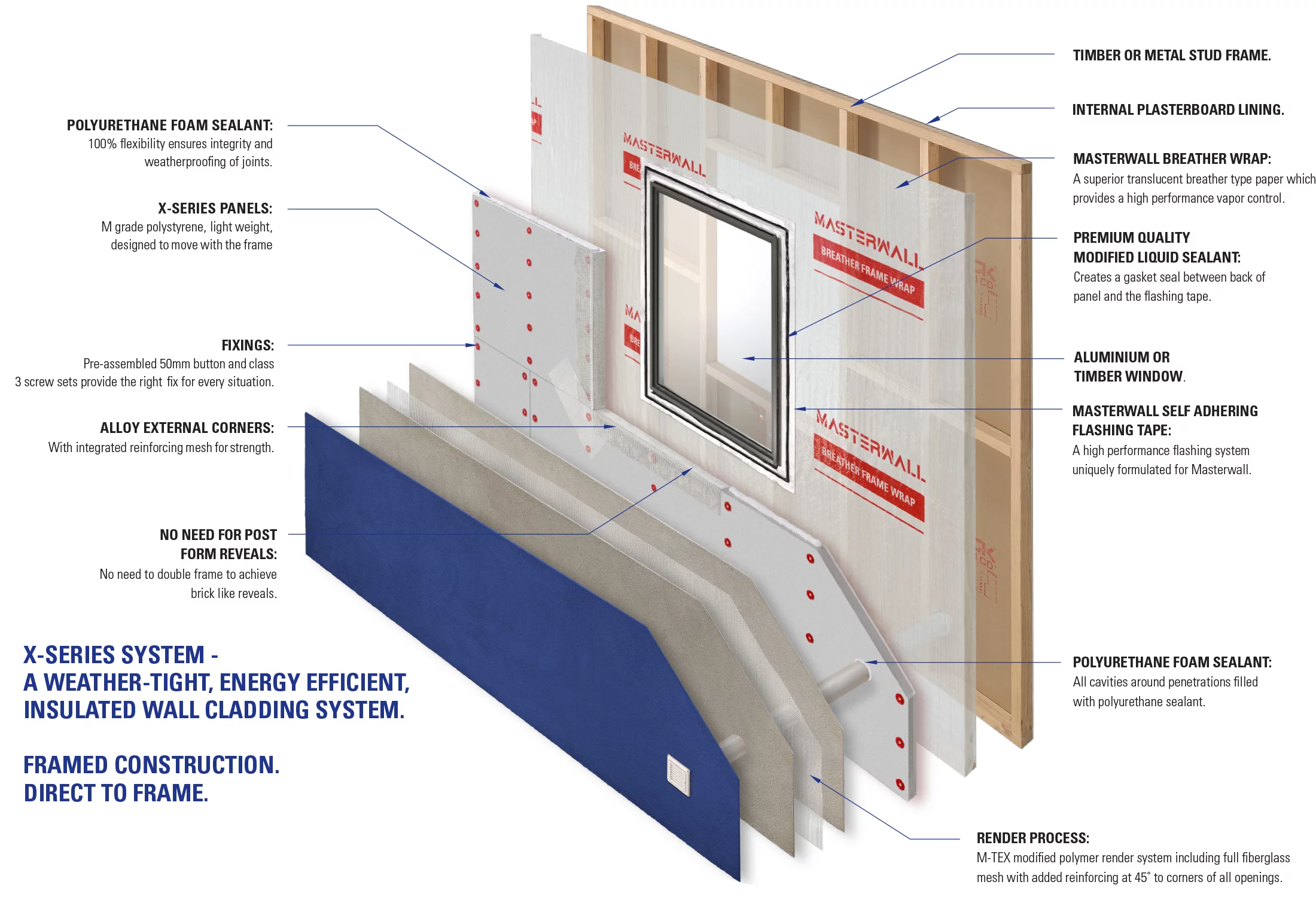 • Batten Fixed System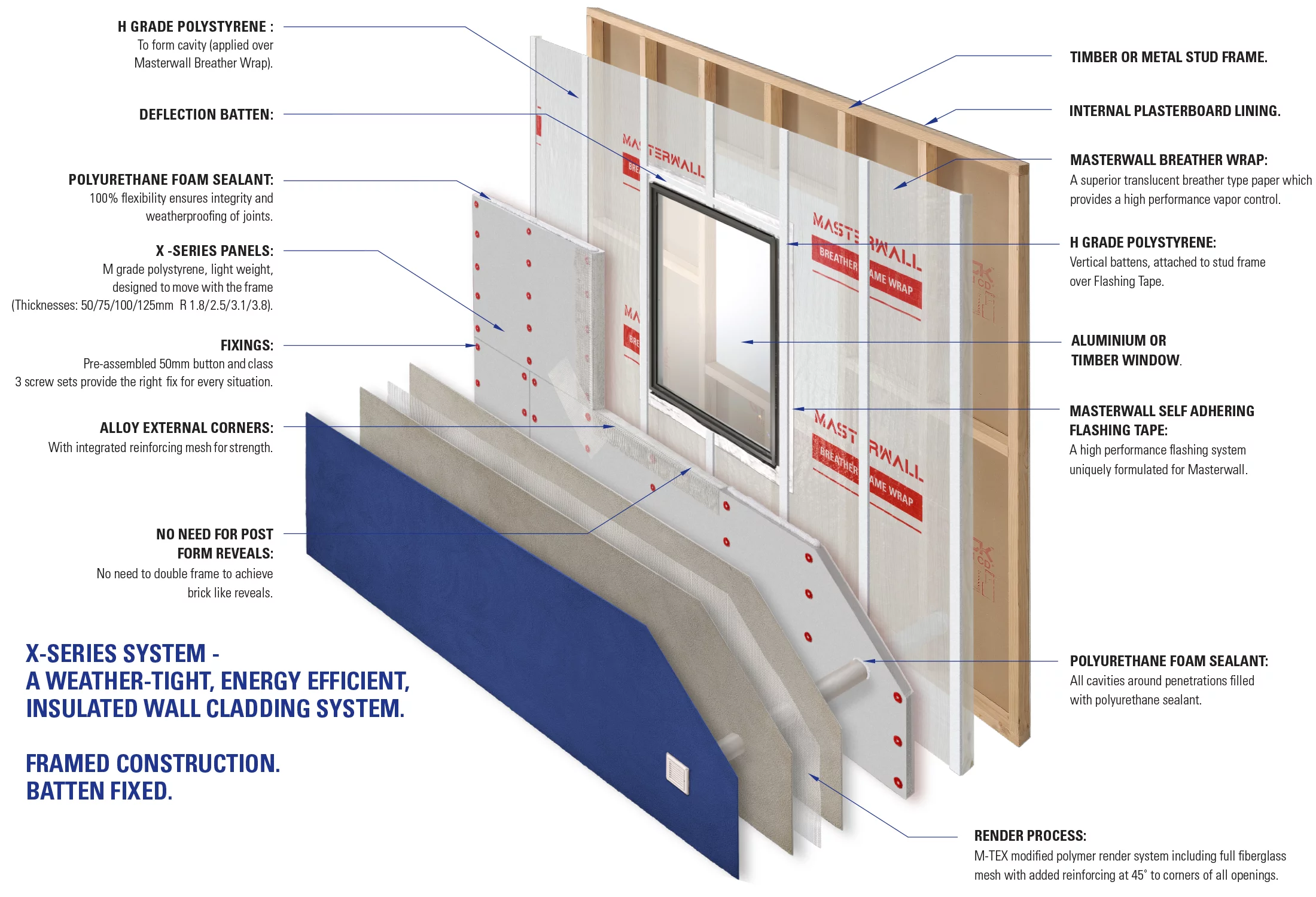 Swipe image to switch between Direct-to-Frame and Batten Fixed systems
Overview
X-Series features our uncoated, M-Grade polystyrene panel. It is an external lightweight, reinforced, insulating polystyrene wall system, mechanically fixed to the outer face of the building whether that be timber or steel framing or a masonry substrate. The complete system includes the application of approved acrylic render systems, frame wraps, trims, sealants and opening flashings at openings that combine to create a weather-tight building envelope.
X-Series uncoated panels provide renderers installation flexibility, powered by Masterwall's innovation and technology.
• Uncoated Panels
• Codemark accredited
• Fully engineered for Direct-to-Frame or Batten Fixed
• Latest M Grade polystyrene
• Up to BAL 29 protection from bushfires
• Integrated air, moisture and drainage control
Sizes & Thicknesses
Standard Panel Size: 2400mm x 1200mm
Nominal Thickness: 50mm. 75mm, 100mm, 125mm
Area: 2.88m2
Thermal Performance
Panel Thickness
Material R-value
Total R-value (Winter)
Total R-value (Summer)
Total R-value (Winter)
Total R-value (Summer)
Timber Framing
Steel Framing
50mm
1.3
1.8
1.7
1.8
1.7
75mm
2.0
2.5
2.4
2.4
2.3
100mm
2.6
3.2
3.0
3.1
3.0
125mm
3.3
3.9
3.7
3.8
3.6
All thermal calculations are compliant with Australian Standard AS/NZS 4859.1:2018 (published 19/11/2018) which now include the allowance of thermal bridging of the timber/steel frame.
Learn More
Download our publications.
For sales and technical advice:
03 9799 6565

Project Gallery